Career ChangeMakers Awards 2021
The Launchpad team has been awarded as "Top Career Development Cell" in the Career ChangeMakers Awards 2021 ceremony by CareerGuide. The Career ChangeMakers Awards has been instituted to felicitate schools, colleges, and Universities that have driven excellent placements and helped students in career readiness to face any situation and entrepreneurs and individuals who have contributed and encouraged career- readiness by helping many find their calling in life.
The nominees were initially screened on the evaluation parameters for organizations and a sturdy framework was utilized for the same. A team of experts specially chosen for the task, evaluated and shortlisted the nominees based on the points scored by the organization. The evaluation was conducted on a defined set of parameters for each of the categories.
A jury carefully picked for the occasion having in-depth knowledge of the Edutech ecosystem from India and abroad consisting of eminent personalities such as CEO of companies, thought leaders, investors among others, evaluated the shortlisted entries and declared the winners only after taking into consideration, the information on the nomination form and evidence submitted by the nominee and any other aspect which deemed necessary by them. The guest of honors for the event was Dr. Sarita Sahni – the Founding President & CEO of – College of Fashion & Design, Mr. Ghanshyam Tiwari – the Founder of GoodEd Technologies & the current National Spokesperson of the Samajwadi Party & Mr. Manish Sharma- Additional DGP. Anish Nair, Career Counselor, received the award in an online event on 17th April 2021 on behalf of the school.
The Education World (EW) Grand Jury Awards 2019-20​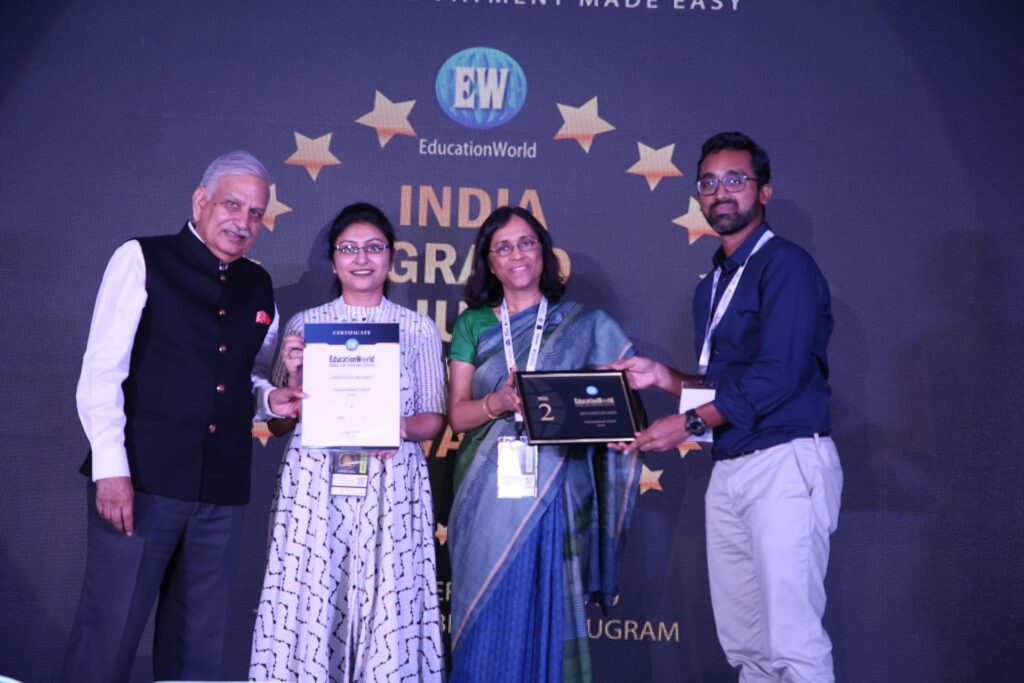 The Launchpad team has been awarded the 2nd rank in the category of Career Counseling Leaders in the Education World (EW) Grand Jury Awards 2019. The EW Grand Jury Awards 2019 have been instituted to felicitate emerging schools making extraordinary efforts to introduce innovative 21st-century practices in primary and secondary education.  
The grand jury of well-informed educationists and educators including Meeta Sengupta (educationist and senior advisor Center for Civil Society, Delhi), Rohit Mohindra (Director of the Mumbai-based Raj Mohindra Consultant Pvt. Ltd.), Damodar Prasad Goyal (president of the society for Unaided Private Schools of Rajasthan), Fatima Agarkar (co-founder of KA EduAssociates), and Dr. K.R.Maalathi (founder-CEO of Auuro Educational Services, Chennai) and Sumer Singh, (celebrated former principal of Daly College, Indore) rated and ranked over 1000 nominated (self and third party) schools in 11 categories of 21st-century education excellence such as Environment-Friendly Schools, Career Counseling, Technology Avant-garde Schools Campus Architecture and Design, Social Impact Award, Extraordinary Leadership, etc.
While there were 11 categories for these awards, each school could be nominated for only 2 categories for only two categories. We chose to apply for the categories of Career Counseling and Technology in which we submitted an 800-word paper along with the evidence.